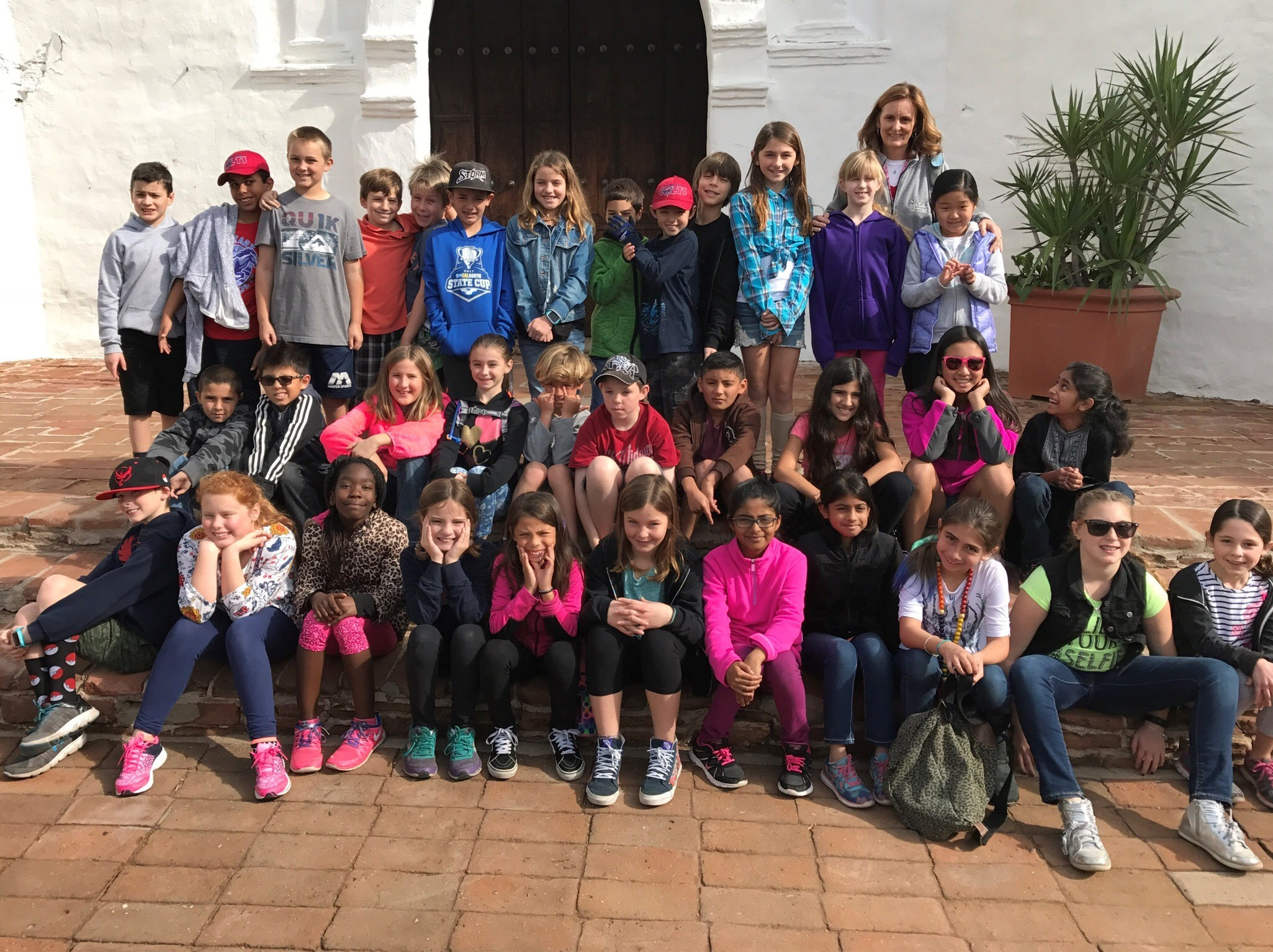 Welcome to our class blog. We are group 4th grade students (ages 9-10) in Mrs. McKelvey's class in San Diego, California.  We are here to share our experiences and work, and learn more about our world. We might even have a few videos in our blog. Mrs. McKelvey's class participated in the Edublogs' Student Challenges for the past few years and posted lots of responses to the challenges. We are the class of 2016-17 and we are participating in the Spring challenge and would love to hear from you.
We live in a busy urban city called San Diego. It is located in southern California, in the United States of America. San Diego is on the west coast next to the clear, beautiful Pacific Ocean. California shares a border with Mexico to the south, the state of Oregon to the north, and the states of  Arizona and Nevada to the east. The city is very close to Mexico…in fact you can drive there in just 20 minutes from downtown. San Diego is a very large city–it is 372.4 square miles (or 964.5 square km) wide. There are about 1.326 million people that live in the city of  San Diego! We have many large shopping malls, apartments, condos, houses, stadiums, sprawling highways, theme parks like SeaWorld and Legoland, attractions like Balboa Park and the San Diego Zoo. We have lots of beautiful beaches too of course and most of us spend time there especially during the summer.
San Diego is located in the desert region which means it is very hot and dry. In San Diego we have lots of canyons, mesas, mountains to the east, and miles and miles of gorgeous beaches on the coast. It is not very green compared to other places like Oregon or New Jersey. We don't get much rain and it's warm all year round. Who are we you ask? Our class is awesome! We are smart, athletic, kind and caring people. Some of us like to surf at our local beaches like PB Point, La Jolla Shores, and Windansea. We have quite a few soccer players in our class who play competitive soccer. We are avid baseball and basketball players. Some of us like pro basketball teams like Oklahoma City Thunder and the Golden State Warriors. Some of us are dancers…we do every single type including tap, modern, ballet, jazz, and contemporary. We really enjoy being active especially if it's outdoors and involves sports.  Many of us play musical instruments too like the violin, drums, guitar, piano, cello, ukulele, and clarinet…just to mention a few. Quite a few of us love Minecraft too! We like to watch TV and movies. One of our favorite shows right now is Fuller House, the Voice, and American's Got Talent.
Thanks for visiting our blog! We look forward to reading your comments.
Attribution: By –Microsomen 04:01, 24 May 2005 (UTC) (Own work) [GFDL (http://www.gnu.org/copyleft/fdl.html), CC-BY-SA-3.0 (http://creativecommons.org/licenses/by-sa/3.0/) or CC-BY-1.0 (http://creativecommons.org/licenses/by/1.0)], via Wikimedia Commons