Dogs And The Beach
All summer I love going to the beach! It's the best place to meet up with friends, family, get fresh air, and just socialize, right? It's an awesome place to be, but I hate being alone. Probably 10! It's the same with or without dogs but it would just be lonely without them! I would love to have dogs on the beach!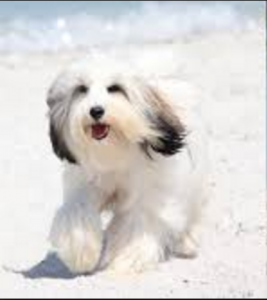 For example, the beach is a great place to walk dogs, and we can all share that big space together. Dogs like to run, jump in the water, and have fun just like humans and they deserve it too. If you live on the coast it is a very convenient place. They have fun and get exercise at the same time, the same as us. We can even have more fun than we always do! Our minds get moving just as our body.
Clearly most dog owners are responsible for their fuzzy friends. And owners pick up to keep the beach clean. They also put leashes on dogs so it won't bother anyone, can it? What's the worst that could happen? People and dogs need exercise to stay healthy and the beach is a perfect place! It takes care of all your needs. Humans litter more than dogs and "MISS" the trash can.
Since dogs keep humans moving, happy, and healthy we should all learn to become every dog's friend. People love dogs so very much. They get along very well . I guess the beach still is the one of the top ten places in the summer, but imagine how lonely it would be without dogs.
But who doesn't know the torture of  stepping in a pile of dog poo or hearing dogs bark while you are relaxing. It's not that pleasant, but still you know it's not likely to happen since dog owners are very responsible for their outdoor pets anywhere, anytime, everywhere.
Dogs are almost just another human, and they are living creatures so we should treat them like they are, shouldn't we? They should be just as cared for as we are. Dogs and people are friends not enemies, so we should be able to get along just fine. We all get moving, we all are responsible, and we all know how to share big, open spaces. Right? What more could happen? Send a letter to your mayor or encourage your school/neighborhood to help!